How to launch the program?
1. Install the program on your computer.
2. Press 'Start" button, then select 'Run...' and press it.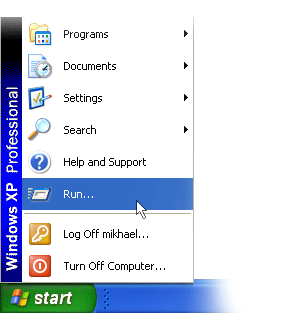 3. Enter command line, like:
ICPCL.exe -convertto tiff -source "C:\Source Images\*.*" -dest "C:\out"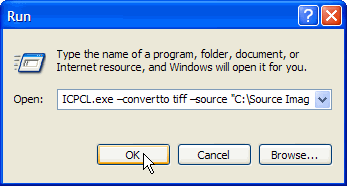 4. Press 'OK' button.

5. A DOS mode window will open and the conversion process will start.
6. Converted files will be stored in 'C:\out' folder.
If you do conversions often you may found it more convenient to make a conversion script as a BATCH-file.
Read more about it.